About Us
We have the training and resources needed to identify patient issues
and devise a strategic custom plan of care with amazing outcomes.
We work closely to include the family in the plan of care.
Our goal is to improve independence and overall quality of life so that individuals can
perform tasks in the least restrictive environment with the least amount of supervision.
We provide customized therapy services using cutting edge practices and technology!
We collaborate with the client and family to personally involve them in every aspect of their therapy!
We provide outpatient services at our office in Davison, MI.
We provide VitalStim which is an FDA approved approach providing electrical stimulation for swallowing!
We customize goals that correspond with physical and occupational therapy to assist with successful outcomes!
We can provide home visits to those that qualify, with a goal to reintegrate outside of the home.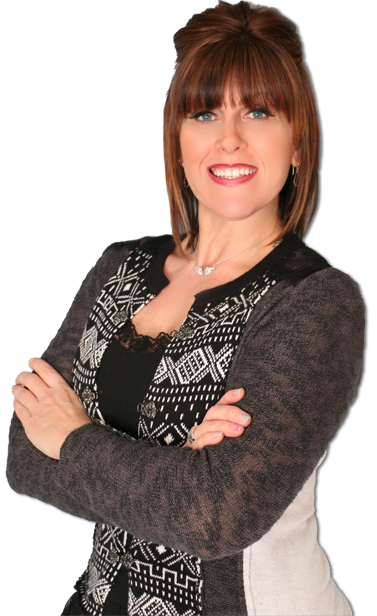 About the Owner
Heather Brown is a certified speech and language pathologist and has been practicing for over 18 years. She holds a Master's degree from Eastern Michigan University and a Certificate of Clinical Competence in Speech-Language Pathology. In addition, she is nationally certified by the American Speech and Hearing Association and is licensed by the State of Michigan. She is a trained and certified Vital Stim provider. She regularly trains in Tang Soo Do Karate and holds a second degree black belt. She loves her community and is an active part of reaching out to help those in need.
I first met Heather Brown when she became the Speech Therapist for the patient that I currently care for. As a home health aide it is sometimes frustrating when dealing with a patient and knowing they need assistance in certain areas but they just aren't getting the support they need and you don't know how to help them. I had never worked with a speech therapist before so I was both excited and curious as to the types of things she would work on with him. I was able to sit in with my patient and heather during their therapy sessions and I can honestly say that after the first session, both my patient and I could tell that working with Heather was going to be a great thing. I have worked with many different types of therapists doing what I do. In my experience, many of them have a sort of "cookie cutter" way of doing things. This was not at all the case with Heather. She asked us if there were certain things we felt needed to be worked on. This may seem like no big deal to most people but to me it meant a lot. See, she wasn't just asking him, she was asking me as well. She valued my opinion just as much as his and that meant a lot. One of his major concerns was that he was having trouble swallowing his food and daily medication. It was both uncomfortable and dangerous for him. It was then that she introduced a form of therapy called Vital Stim. She used small electrodes to stimulate the muscles in his throat and within just a few sessions it was getting easier for him to swallow. With every session, his therapy continued to progress more and more. He started communicating better, his breath support was improving and he was using the methods Heather showed him in his daily life. She truly goes above and beyond in every session. She would not only work on his cognitive communication therapy, but use it to help him build his business as well. He is very passionate about it, but needed some guidance on how to move forward. She gave him the tools he needed and together we all made a plan. She truly cares about her patients and wants the best for them. She is a great person to work with and I look forward to working with Heather again in the future.
K.S.
I want to thank Heather for all she has done for my husband to get him to where he is today. We had been through 5 speech therapists who only wanted to show him pictures of different actions and pretty much refused to help us work toward the goal of him swallowing and eating again. Then we found Heather, who is very special to us, she has not given up on us, we may have some days that are slower than others but she just finds another way to work with him and still get some exercise in. She is the only speech therapist that I found that did the VitalStim treatment to work on his dysphagia, that did not work for a facility. She has gotten him so far, and has gone way beyond her speech therapy role to help us find many other resources to help us work towards his recovery. We can't thank her enough, she cares so much about her patients success that I know with her help we will reach our goals.
S.H.