Receptive / Expressive Language Disorders
Aphasia is a communication disorder that results from damage to the parts of the brain that contain language, and typically occurs from a neurological onset, stroke or a head injury. It can also come on gradually from a slow-growing brain tumor or a disease that causes progressive, permanent damage (degenerative). The severity and location of the brain damage, as well as the cause, determine the degree of disability. Mild aphasia can be difficult to notice. There are at least 1 million people in the USA with aphasia.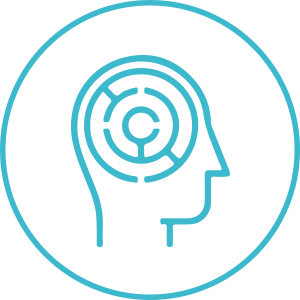 What are the symptoms of a
Receptive / Expressive Language Disorder?
Difficulty getting words out
Difficulty putting words together
Difficulty constructing sentences
Difficulty communicating thoughts, desires, intentions and motivations
Difficulty following commands
Difficulty understanding questions or asking questions
Feelings of fear to interact